Imagine waking up a few months after the weekend away retreat is over, and finally seeing that your business is not only making an impact, but also giving you a full-time income doing what you love from anywhere in the world!
An event like this would normally run around 4K-5K to attend. Afterall, this is NOT a pitch-fest. You won't hear sales pitches masquerading as training sessions. You won't have to sit through a lunch session pitch.
And since I want to make this extremely affordable for you - I have decided to knock off $2k off of the price.
I was going to charge $2997 for the weekend away event - as honestly - that is what it is worth. If you were to hire me and my team to help you to figure out a strategy to grow your business AND gave you hands-on help - you'd have to invest much, much more than that.
But since I know that you have to fly in, pay for a hotel, and most of you are going to want to bring your spouse or loved one along with you… I thought it was only fair if I took that into consideration to make this as affordable as possible.
So, your weekend away investment is only $997.
And not only that. To make sure that I am able to provide the most hands-on help as possible and make sure that you can scale your business … I am limiting this to only 20 people.
You heard that right.
You, me, my team, and 20 other business owners in a room for two days working in small groups to build and grow your business from 5-figures to 6-figures.
Ready, Set, Scale, Weekend Away is currently closed. Click the button below to join the waitlist so you be notified when new dates are announced.
Coaches, Consultants, Course Creators, or Service Providers making between 1K-10K per month and want to figure out how to scale to 20K per month by creating an automated sales and marketing system.
If you are currently working a corporate job and want to figure out how to create a full-time income to finally be able to quit your day job…
This is NOT for You if...
You are already making 20K+ per month in your business (unless you want to get a refresher on the basics or launch a new business)...
You have an idea for a product or service but have not yet sold it online.
As space is limited, only ticket holders may attend the events. If you are bringing a friend with you, and they would like to attend the event, they also need to purchase a ticket. Unfortunately, we cannot offer a discount for a 2nd person.
Where will I stay and what about the meals?
We have chosen a mid-range all-inclusive hotel. What this means is that for one low price, all of your hotel and meals are included. Our travel agent will work with you to arrange your hotel stay and plan any excursions.
Since there are only 20 spots, reserve yours now with a $100 non-refundable deposit.
30 days before the event you will need to pay the balance of the $897 or risk losing your spot.
Ready, Set, Scale, Weekend Away is currently closed. Click the button below to join the waitlist so you be notified when new dates are announced.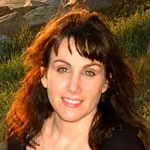 "I've long been considered an e-commerce expert. But when I saw Nicole Munoz speak in October, I realized how LITTLE I know! Nicole is so far ahead of the curve. She's at the forefront of all the best short cuts and strategies to get traffic to your website. And she lays it all out in clear, easy, step-by-step education. Or she does it all for you. You choose."
MORGANA RAE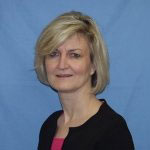 "Nicole has developed a solid company in Start Ranking Now. I have seen excellent strategy and outcomes from her leadership and her team's careful implementation of plans. I would recommend her and her team for high quality results."
NIKKI STEPHENS