How Safe Is Your Client-Work From Not Getting The Outcome You Want?
The Scale-Up Blueprint Helps You Set Goals And Have An Effective Plan That Empowers You When Scaling-Up Your Success
Hi, I'm Nicole Munoz and since 2003 I've been involved with online marketing, ecommerce, and online business development. For the past 10+ years I've been helping owners, entrepreneurs, and executives, to automate, grow, and scale their companies.
From successfully running my ecommerce dropship businesses, to writing books, and speaking at industry events, I'm here to help you in your transformation journey.
How to Deliver Valuable Work That Your Clients Will Love?
With a simple system I call The Scale-Up Blueprint.
It isn't anything complicated, as rocket science. You don't have time for those kind of complications.
I know you're busy running your business and dealing with things that demand your attention. But a small time investment will give you the edge.
This 4-part strategic blueprint will lay out the foundations of a simple system to get things done. If you want to grow your business harmonically and faster, The Scale-Up Blueprint will be your go-to resource in the growth competition.
That's why I want you to download The Scale-Up Blueprint today. It will take only 10 minutes to read (we've timed it). And it will teach you how to save hundreds of hours of time and thousands of dollars on business growth.
Sounds too good to be true?
Prove it for yourself!
What My Clients Think About Me...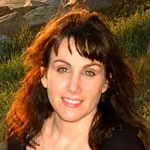 "I've long been considered an e-commerce expert. But when I saw Nicole Munoz speak in October, I realized how LITTLE I know! Nicole is so far ahead of the curve. She's at the forefront of all the best short cuts and strategies to get traffic to your website. And she lays it all out in clear, easy, step-by-step education. Or she does it all for you. You choose."
MORGANA RAE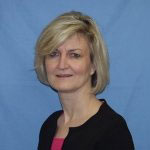 "Nicole has developed a solid company in Start Ranking Now. I have seen excellent strategy and outcomes from her leadership and her team's careful implementation of plans. I would recommend her and her team for high quality results."
NIKKI STEPHENS