Apply for a Strategy Session
Stop wasting time and money on strategies that don't work.
If you're ready to go from solopreneur to 6-Figure CEO... this is for you!
Are you just starting out and want to launch your first product or course online but are not sure where to start? Do you need someone to help you map out a detailed scope of work that you can turn over to your online business manager to run? Check. I can help.
Have you run several successful launches already – maybe using PLF style – or your own? Have you heard of The Ask Method and the power of personalization and know you want to personalize your launches but the simple idea of personalizing all of your PLF style content makes you dizzy? Check. I can help.
Are you ready to transition your launch content to an evergreen funnel – but don't know how or where to start? Need help to map out how it looks like and create a detailed project plan with checklists of everything that needs to be done to move your content over? Check. I can help.
Do you use Infusionsoft to automate your sales and marketing… and need someone to come in and help clean up the mess that the half a dozen "experts" have left in your app? Check. I can help.
I've helped companies, just like yours, to design and implement marketing automation systems that can grow with your business. Find out how I can help you by applying for a strategy session.
Our Clients Speak for Themselves…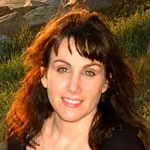 "I've long been considered an e-commerce expert. But when I saw Nicole Munoz speak in October, I realized how LITTLE I know! Nicole is so far ahead of the curve. She's at the forefront of all the best short cuts and strategies to get traffic to your website. And she lays it all out in clear, easy, step-by-step education. Or she does it all for you. You choose."
MORGANA RAE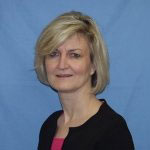 "Nicole has developed a solid company in Start Ranking Now. I have seen excellent strategy and outcomes from her leadership and her team's careful implementation of plans. I would recommend her and her team for high quality results."
NIKKI STEPHENS